Copyright © 2014 The Vegetarian Site, All Rights Reserved.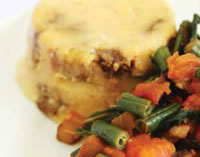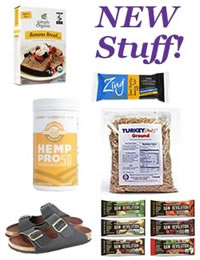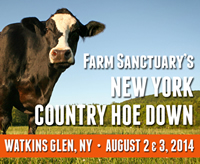 INGREDIENTS:
1 cup polenta
2 cups soymilk
10 figs, diced
10 walnuts, diced
1 onion, diced
2 garlic cloves, crushed
1 eggplant, diced
4 spinach leaves, coarsely chopped
1 cup green beans, cut to small pieces
1 zucchini, diced
4 tomatoes, diced
extra virgin olive oil
salt optional, to taste


DIRECTIONS:
Cook the polenta and one cup of soymilk in the microwave in 30-second successions, mixing each time. Gradually add the remaining soymilk, continuing to mix until there is no liquid and the mixture seems to have expanded. Mix in the walnuts and figs to the polenta mixture. Spoon into 3 or 4 small souffle bowls or ramekins to set.
In a heated wok, add approximately 2 tablespoons of olive oil. When heated, saute the onion and garlic. Stir-fry the eggplant, beans, and zucchini, and add the
tomatoes and spinach when almost complete.
To serve, place each serving dish on top of the souffle bowls and tip over. Add the stir-fried vegetables onto the side of the polenta cakes. Serves 3-4.



New Vegan Products + Food Closeouts 50-60% OFF!

We've added more specialty foods this month to our all-vegan online grocery store. And there are more delicious items on sale than ever before. Your entire order still ships for just $5.
Designed by practicing nutritionists, Zing Dark Chocolate Nutrition/Protein Bars have an amazing taste, thanks to real dark chocolate and high quality all-natural ingredients, such as heart-healthy roasted almonds, organic brown rice, and coconut. Each gluten-free bar contains 10 grams of protein and 5 grams of fiber.
High-protein and gluten-free, Turkey (Not!) Ground bits can be used like ground turkey in your favorite recipes. The 1-lb. dry bag makes 3.9 lbs. of plain ground turkey substitute!

In the news...
Summer Vegan Recipe Contest: Enter by August 7th
We want to try your favorite original vegan recipe. If you have a good one that's well suited for the summertime, your submission could win you a vegan shopping spree! It's super-easy to enter. For details click here
Vegetarian Diet Extends Lifespan, Cuts Greenhouse Gas Emissions
(Nature World News) -- Loma Linda University Health researchers compared dietary patterns of vegetarians, semi-vegetarians, and non-vegetarians to find which diet helped cut early death risk as well as greenhouse gas emissions. Using data for over 73,000 individuals throughout the U.S. and Canada from the Adventist Health Study allowed for a heterogeneous, rich sample. Researchers found that the mortality rate of non-vegetarians was 20 percent higher than the mortality rate of vegetarians and semi-vegetarians. The team also found that vegetarian diets were linked to lower greenhouse gas emissions than non-vegetarian diets. read more...
Study Finds More Antioxidants in Organic Crops
(Telegram & Gazette) -- Adding fuel to the debates over the merits of organic food, a comprehensive review of earlier studies found substantially higher levels of antioxidants and lower levels of pesticides in organic fruits, vegetables, and grains compared with conventionally grown produce. "It shows very clearly how you grow your food has an impact," said Carlo Leifert, a professor of ecological agriculture at Newcastle University in England, who led the research. "If you buy organic fruits and vegetables, you can be sure you have, on average, a higher amount of antioxidants at the same calorie level." read more...
Keep up to date with more news related to animal rights and your vegetarian lifestyle.

Upcoming Events
July 19, 4th Annual VegFest Houston. Houston, Texas
Aug. 2-3, Farm Sanctuary Hoe Down. Watkins Glen, New York
Aug. 2-16, Vegan Camp 2014. Lancashire, England
Aug. 3, VegFest WNY. Buffalo, New York
Aug. 9, Creating Culture of Peace. Farmingdale, New York
Aug. 9-10, The Seed. New York City, New York
Aug. 10-11, Veggie Fest 2014. Naperville, Illinois
Aug. 10, Tour d'Organics. Sebastopol, California
Aug. 16-17, Engine2 Plant-Stock. Claverack, New York
Aug. 23, Bethlehem Vegfest. Bethlehem, Pennsylvania
Aug. 24, Healthy Taste. Sacramento, California
Sep. 5-7, 30th Veg Food Fest. Toronto, Ontario, Canada
Sep. 12-14, Food+Health 2014, Austin, Texas

Please report your event to us roughly 2 months in advance. Simply send an e-mail to comments@TheVegetarianSite.com
Quote of the Month
"People eat meat and think they will become as strong as an ox, forgetting that the ox eats grass."
--Pino Caruso, vegetarian Italian actor