Copyright © 2016 The Vegetarian Site, All Rights Reserved.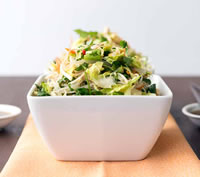 Vietnamese Brussels Sprout and Noodle Salad
©2015 Quantum Publishing, from Superfoods 24/7: More than 100 Easy and Inspired Recipes to Enjoy the World's Most Nutritious Foods at Every Meal, Every Day. Reprinted with permission from the publisher, The Experiment.
This fresh and crunchy salad is bound to fill you up and brighten your day, with Vitamin C-rich Brussels sprouts and lively flavors from heaps of fresh herbs.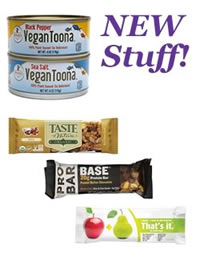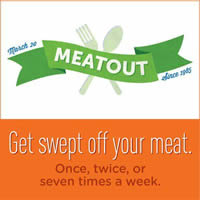 INGREDIENTS:
2 cups Brussels sprouts
3 cups beansprouts
1 large carrot, julienned
1 cup Thai basil
1 cup fresh cilantro leaves
1/3 cup fresh mint leaves
1/2 cup dry roasted peanuts, chopped
4 oz rice vermicelli noodles
3 tablespoons lime juice
2 tablespoons gluten-free tamari
2 teaspoons water
2 teaspoons rice vinegar
1 teaspoon unrefined cane sugar
1 small Thai chili, minced
or 1/2 teaspoon dried chili flakes (optional)

DIRECTIONS:
1- Peel away and discard the outer leaves of the Brussels sprouts. Rinse the sprouts well and pat dry. Slice each one in half, then, cut-side down, slice into
thin ribbons. Transfer to a bowl and add the beansprouts and carrot.

2- Roughly chop the fresh herbs and add these to the bowl, along with the peanuts.

3- Prepare the rice noodles according to package directions. If they are long, cut them in half to make tossing and serving the salad easier. Add to the salad
bowl.

4- In a small bowl, whisk the remaining ingredients together, toss through the salad and serve.


New Vegan Products + Sale On All Nutrition Bars
We have more new grocery items to announce this month, plus all vegan nutrition bars, protein bars, energy bars, and fruit bars are on sale right now.

Sophie's Kitchen Vegan Toona (soy-free, gluten-free)
Your healthy, tasty alternative to canned tuna. Great for tuna salad, sandwiches, and casseroles too. Choose from Sea Salt or Black Pepper varieties. Both options are now soy-free, gluten-free, non-GMO, and Certified Kosher, in a
BPA-Free can.

ProBar BASE Chocolate Peanut Butter Protein Bar - 30% OFF
They've packed 20 grams of plant protein into each gluten-free, non-GMO, all-natural bar. Also infused with chia seeds and flax for Omega3 essential fatty acids.
Taste of Nature Organic Maple Fruit & Nut Bar - 10% OFF
These Certified Organic vegan fruit & nut snack bars are made with real, simple, whole ingredients that you can see, plus they're gluten-free.

That's It Apples & Pears 100% Raw Fruit Bar - 10% OFF
Made only from raw fruit, so they're an easy way to help meet your daily servings of 2-4 fruits/day as recommended by the USDA. Absolutely nothing else is added (no juices or purees).

And See All Our Bars On Sale:
Others include Probar Meal, Clif Bar, Luna Bar, NuGo Dark, NuGo Organic, Bumble Bar, Builder's Bar, Heart-Thrive, Pure Organic Bar, Suncake, PureFit, Organic Food Bar, Frankly Natural, The Simply Bar, Larabar, Zbar, and even more coming very soon!
See our other recent product offerings or visit the main page of our online store anytime.
As always, each purchase directly supports nonprofit vegan and animal rights causes, as we continue to contribute a full 10% of our product sales to these important organizations.

IN THE NEWS...
How Cutting Meat Out of Your Diet Changes Your Body
(Belfast Telegraph) — Removing meat from your diet results in a number of benefits relative to meat-eaters, such as improvements in protective gut bacteria, weight loss, and reduced risk for heart disease and cancer. Vegans and vegetarians do need to pay special attention to meeting requirements for Vitamins D and B12, and iron. read more...
School's Vegan Approach Has Kids Invested in Eating Well
(CBSLA.com) — Thought to be the first of its kind in the country, Muse School in Calabasas, California recently adopted an all-vegan lunch menu. As part of their curriculum, the students learn how to create food from seed to table.
read more...
Why Isn't the U.S. Counting Meat Producers' Climate Emissions?
(Grist) — The U.S. government already is failing to implement its own rules on tracking emissions. It is not collecting emission reports from one of the country's largest sources of greenhouse gases: meat production. It is the only major source of greenhouse gases in the country excluded from filing annual reports, and Congress is to blame. read more...
Keep up to date with more news related to animal rights and your vegetarian lifestyle.

Upcoming Events
Feb. 6-7, Vegan Fusion Cooking Immersion, Miami Beach, Florida
Feb. 27-28, VegFestUK. Brighton, U.K.
Feb. 27 - Mar. 5, Holistic Holiday at Sea, Miami, Florida
Mar. 5, Northeast Florida VegFest, Jacksonville, Florida
Mar. 11-13, Expo Manger Sante et Vivre Vert, Montreal, Canada
Mar. 19-20, Expo Manger Sante et Vivre Vert, Quebec, Canada
Mar. 20, Great American MeatOut (various events)
Mar. 20, North Florida VegFest, Tallahassee, Florida
Mar. 20, Vegan Street Fair, Los Angeles, California
Apr. 1-3, Healthfest 2016, Marshall, Texas
Apr. 2, Texas VegFest, Austin, Texas
Apr. 2, Valley Vegfest, Northampton, Massachusetts
Apr. 9-10, Vegfest 2016, Seattle, Washington
Apr. 15-30, Worldwide Vegan Bake Sale
Apr. 24, VegFest Vegan Tastefest, Novi, Michigan

Please report your event to us roughly 2 months in advance. Thank You.

Quote of the Month
"Luckily we know that you can get your protein source from many different ways [sic]. You can get it through vegetables if you are a vegetarian. I have seen many bodybuilders that are vegetarian and they get strong and healthy."

—Arnold Schwarzenegger, speaking at the climate change talks in Paris in support of reducing meat consumption, December 2015.