Copyright © 2015 The Vegetarian Site, All Rights Reserved.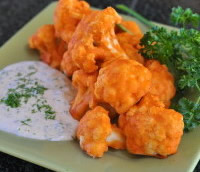 Spicy Buffalo Cauliflower Wings
Recipe courtesy of Alex Thomopoulos and V-Lish.com
©2015 Reprinted with permission.
Spicy Buffalo Cauliflower Wings are a favorite snack for vegan NFL defensive lineman David Carter. And they're a delicious and cruelty-free alternative to the bird-based version any day. Cauliflower is a mild cruciferous vegetable that's rich in many nutrients and healthy compounds not found in most other vegetables.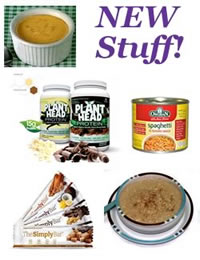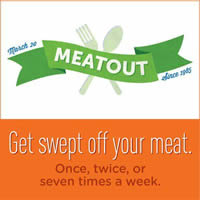 MAIN INGREDIENTS:
2 heads cauliflower, cut into florets
1 cup white rice flour or wheat flour
1 cup water
1/4 teaspoon salt
1/4 teaspoon garlic powder
1/4 teaspoon paprika
1 cup vegan buffalo wing sauce

DIPPING SAUCE INGREDIENTS:
1 cup vegan mayo (e.g. Vegenaise)
1/2 cup vegan sour cream
1 teaspoon white vinegar
1 garlic clove, minced fine
1 tablespoon fine chopped dill
1/4 cup Italian parsley, chopped fine
1/2 teaspoon black pepper
1 teaspoon vegan worcestershire
1/8 teaspoon cayenne pepper

DIRECTIONS:
Preheat oven to 450F. To make the ranch dipping sauce, combine all ingredients, whisk until smooth and set aside.

Combine flour, water, salt, garlic powder, and paprika, and whisk fully. Dip cauliflower in batter and place on two baking sheets lined with parchment paper. Spray the tops with a bit of oil. Bake for 18-20 minutes or until the tops start to get color on them.

Pull cauliflower out of the oven and lightly dip them into your favorite vegan buffalo sauce brand (such as Frank's Red Hot) to coat. Put them back into the oven for 5 minutes to crisp. Remove from oven and serve hot alongside your homemade ranch dip. (Serves 8-10)


New Vegan Products + Favorites Restocked
We're your source for the best in quality vegan shoes, belts, bags, accessories, and care products. Plus, we've added more great specialty foods this month to
our growing all-vegan online grocery store. Be sure to check our sale and closeout sections for extra-special deals. As usual, your entire order ships for just $5 within the 48-state USA. Worldwide shipping is always available as well. Here are a few of our new offerings this month:
Dixie High-Protein Low-Carb Instant Hot Cereal 5-Pack: A perfect high-protein, low carb blend of wholesome oats and soy. High fiber, all natural, vegan, sugar-free, wheat-free and only 3 grams net carbs. Deliciously heart healthy in your choice of flavors! 5 single-serve pouches.
Orgran Gluten-Free Spaghetti in Tomato Sauce: Orgran's special gluten-free spaghetti is produced from a combination of natural stonemilled rice and split yellow peas. With its tasty tomato sauce, it's a quick and easy meal or a great between-meals snack.
PlantHead Raw Soy-Free Gluten-Free Protein Powder: Plant Head Protein Powder is a delicious and naturally nutritious supplement for your healthy lifestyle. Each chocolate or vanilla shake delivers a unique blend of some of the world's highest quality plant-based protein sources – free of common allergens or anything artificial.
See our other recent product offerings, including a bunch of favorites that just came back into stock, such as Dixie Diner Dough (Not!) Holes baking mix, Sloppy Joe Complete, Creme of Mushroom Soup & Gravy mix, Soysage mix,
Pepper Steak & Potatoes kit, plus the new and improved Simply Bar high-protein bars.

Dozens of items are on sale this month, including foods, supplements, personal care items, and footwear too.
Visit the main page of our online store anytime. And be sure to check our deeply discounted closeouts.
As always, each purchase directly supports nonprofit vegan and animal rights causes, as we continue to contribute a full 10% of our product sales to these important organizations.

Scientists Link Byproduct of Meat, Eggs & High-Fat Dairy to Kidney Disease
(Cleveland.com) -- Cleveland Clinic research on a substance produced by gut bacteria during the digestion of red meat, eggs and high-fat dairy called TMAO, or trimethylamine-N-oxide, has already established a link between these foods and increased risk of heart disease, and now points to an independent and equally troubling link to chronic kidney disease. In the journal Circulation Research, researchers Dr. Stanley Hazen and Dr. Wilson Tang report that patients with chronic
kidney disease had higher blood levels of TMAO and were at higher risk of death, according to the 5-year study. In a vicious cycle, TMAO appears to contribute to the decline of the kidneys, further increasing the amount of the substance in the blood. More TMAO means higher heart disease and heart failure risk, and further decline. read more...
Dairy-Free Beverages Expand the Milk Aisle
(IFT) -- When it comes to milk, it's no longer just about whole, two percent, skim, and flavored anymore. Consumers now have a variety of nut, grain, and seed milks that are all nondairy to choose from. IFT member David Despain writes about the increasing number of dairy-free options on the market in direct response to consumers' growing interest in plant-based milk products. With 30% growth since 2010, demand for such products continues to supplant that for dairy milk. read more...
Water and Air Quality Concerns Heighten Conflicts Over Livestock Operations
(Associated Press) -- From Washington state to North Carolina, federal lawsuits are challenging the livestock industry to
change its ways, basing arguments on studies that increasingly show the impact that phosphorous, nitrates and bacteria from fertilizer and accumulated manure have on lakes and rivers, as well as air pollution that can be harmful to respiratory health. Many residents nearby such large livestock operations have joined federal lawsuits in an effort to force a solution to the growing problem. In North Carolina alone, ten million hogs produce as much fecal waste in a day as 100 million people. read more...
Keep up to date with more news related to animal rights and your vegetarian lifestyle.

Upcoming Events
Feb. 1, San Diego Veg Festival, San Diego, California
Feb. 21, VSEP Dinner with Erica Meier, El Paso, Texas
Mar. 1, Vegan Street Fair, Los Angeles, California
Mar. 7, Northeast Florida VegFest, Jacksonville, Florida
Mar. 14-15, NYC Vegetarian Food Festival, New York City, NY
Mar. 14-21, Holistic Holiday at Sea, Miami, Florida
Mar. 20, Great American MeatOut (various events)
Mar. 20-22, Expo Manger Sante et Vivre Vert, Montreal, Canada
Mar. 21-22, Vegfest 2015, Seattle, Washington
Mar. 27-29, Healthfest 2015, Marshall, Texas
Mar. 28, Valley Vegfest, Northampton, Massachusetts
Mar. 28-29, VegFestUK. Brighton, U.K.
Mar. 29, Veggie Pride Parade, New York City, NY
Apr. 4, North Florida VegFest, Tallahassee, Florida
Apr. 4, Texas VegFest, Austin, Texas
Apr. 19, VegFest Vegan Tastefest, Novi, Michigan
Apr. 19, Berkeley Vegan Earth Day, Berkeley, California
Apr. 25 - May 3, Worldwide Vegan Bake Sale
Apr. 26, New England VegFest, Worcester, Massachusetts

Please report your event to us roughly 2 months in advance. Thank You.

Quote of the Month
"The reasons for legal intervention in favour of children apply not less strongly to the case of those unfortunate slaves and victims of the most brutal part of mankind, the lower animals."
—John Stuart Mill, British philosopher & co-founder of Utilitarianism, in Principles of Political Economy, 1848